Oklahoma Tenant Landlord Law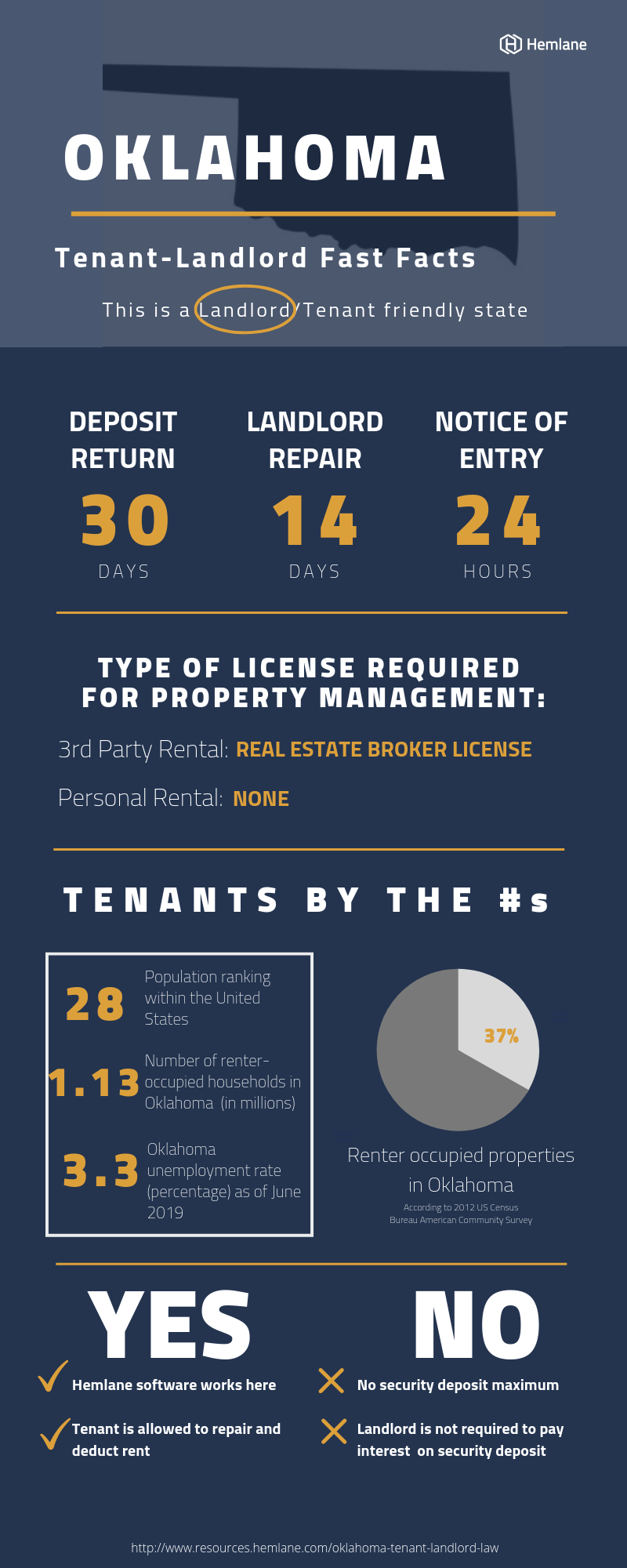 Security Deposits
Rent and Late Fees
Notices and Entry
Disclosures
Duties of Landlord:
Duties of Tenant:
Retaliation: There is no statute.
Lead Disclosure: Landlords must inform tenants of lead paint hazards and provide with the lease an information pamphlet on these hazards.
Eviction Laws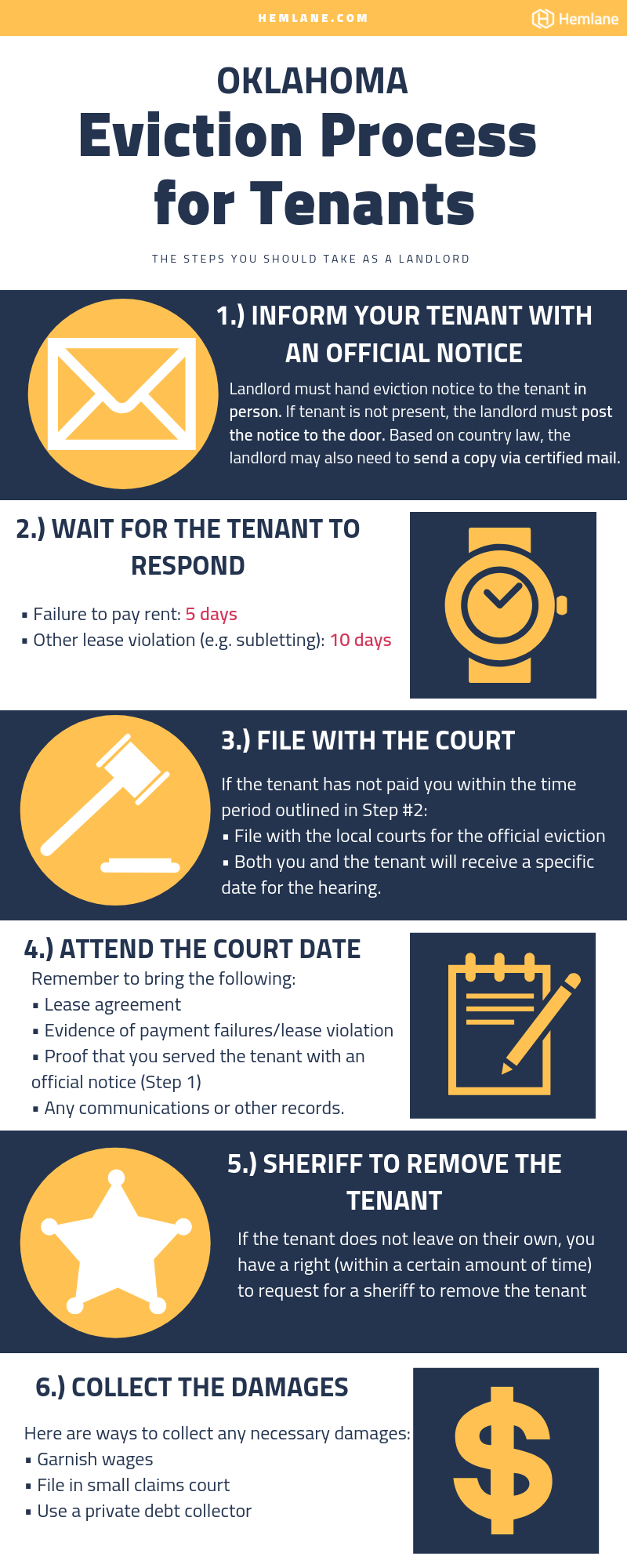 For more information on Landlord Tenant laws please visit their website here.
Finding and Selecting the Best Tenant
For a $2,000 monthly rental: You lose $1,000 if you have your rental on the market for 15 additional days. You lose $1,000+ for evictions. Learn how to quickly find and select a qualified tenant while following the law.